Mikris Finishers was founded in 1968 to provide a reputable high-quality paint preparation and finishing service. Mikris Finishers became a limited company in 2011.
Mikris has an established reputation throughout the UK, undertaking a variety of works for various sectors in commercial, industrial & domestic markets from individuals through to major companies.
Mikris offers a tailored service and our success was, and remains, attributable to a firm commitment to high standard of quality, service and customer satisfaction.
Mikris Finishers provides a variety of specialised paint preparation and finishing services including:
• Paint Stripping
• Vapour Degreasing
• Aqueous Degreasing
• Blast Cleaning, Bead Blasting & Plastic Blasting
• Powder Coating
• Air Drying Finishes
• Protective & Marine Coatings
The History of Mikris Finishers
Mikris Beginnings
The business was started as P.Buckle & Co. they quickly established themselves as the place to go for paint finishing in Gloucestershire.
P.Buckle & Co
P.Buckle & Co became Mikris Finishers, after the now managing director took over the reigns from this father Philip Buckle senior.
Blast Cleaning
First blasting pot bought to start blast cleaning.
Mikris History
Mikris was now employing 3 staff.
Powder Coating
Mikris started Powder Coating and was one of the first to do so in the South West.
New Pick Up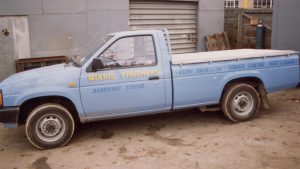 Mikris bought its first delivery van. Due to the growing demand to provide a complete service.
NQA ISO 9001
Mikris become ISO 9001 Registered.
New Bigger Pickup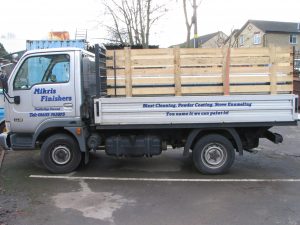 Mikris bought a larger pickup to accomadate the demand for larger heavier loads and work.
NACE Certified Coating Inspector - Level 3
Our now managing director achieved his NACE Coating Inspector Certificate after completing Levels 1 & 2 the previous year.
Going Limited

Mikris Finishers became Mikris Finishers Limited.
Mikris History
Mikris was now employing 8 staff.
Family business continues
Son of the managing director joins the business keeping it in the family.
The Big Move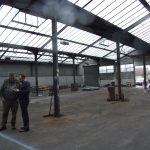 Mikris moved to Stonehouse. We went from 1,100 square feet of workshop and 3,500 square feet total with our yard to 15,000 square feet all covered.
Big Kit Upgrade
As part of our move it allowed us to supersize a lot of our equipment.
The oven is now a 3m x 3m x 6.5m Monster
This also allowed us to seperate powder coating and wet painting into seperate shops.
New Sprinter Dropside
Mikris bought a new Mercedes Sprinter dropside to allow an even larger load to be collected and delivered on request of our customers.
New Service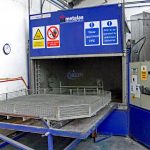 Mikris started using a Aqueous Degreaser to reduce our carbon/solvent footprint.
Mikris History
Mikris was employing 18 staff.
Cosmichrome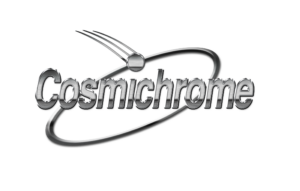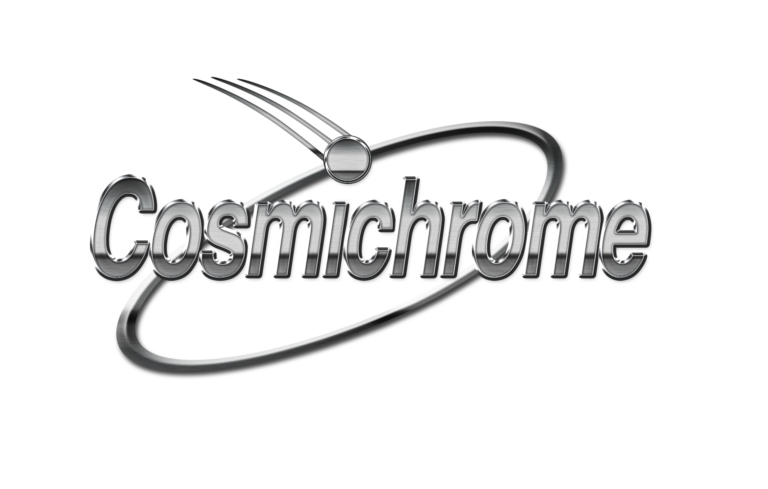 Mikris teamed up with Cosmichrome to provide a viable alternative to decorative chrome plating, click on our Cosmichrome page to find out more.