Industrial Blasting Services
Mikris has the blasting service to suite your needs
Mikris has many ways to blast your project and we have over 50 years experience blasting.
We have four blasting rooms and one cabinet on site. The maximum size we can accommodate is 2.7m x 2.7m x 7m and maximum weight of 2 tons.
Please get in touch today to find out more.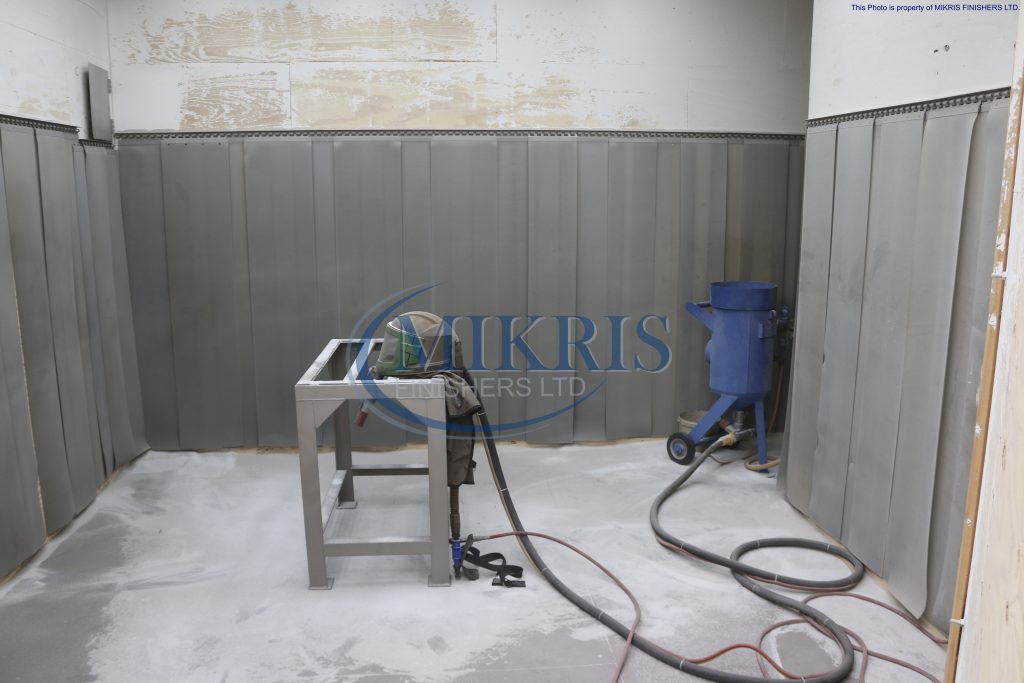 Non-Ferrous Blasting

Mikris has a purpose built blasting room that is entirely non-ferrous right down to the 316 shovel and dust pan. This is for Spec blasting any non-ferrous projects.
Size 2.5m x 2.5m x 2.5m
Blasting to Standard
Mikris is very used to blasting to a specification and we normaly blast to the SA standards:
SA1: Is a light blast to remove surface rust and loose millscale normaly this is used for very thin materials that will distort easily.
SA2: Is a heavier blast to remove millscale and rust but leaves a uneven finish, again this is for materials that a likely to distort.
SA2.5: This is for removing rust and millscale but can have a shadowy finish, this is the most commonly used standard. Many specifications require this finish.
SA3: Will remove any surface contamination and will leave a even and shadow free finish, mikris is used to providing this finish as many specifications require it.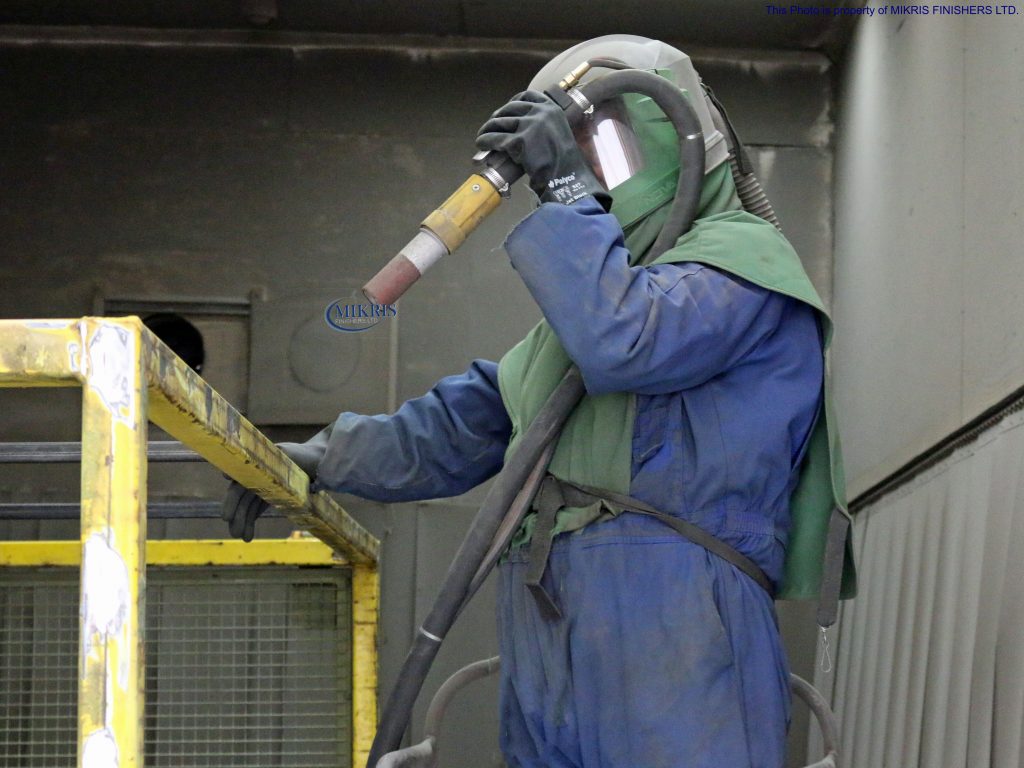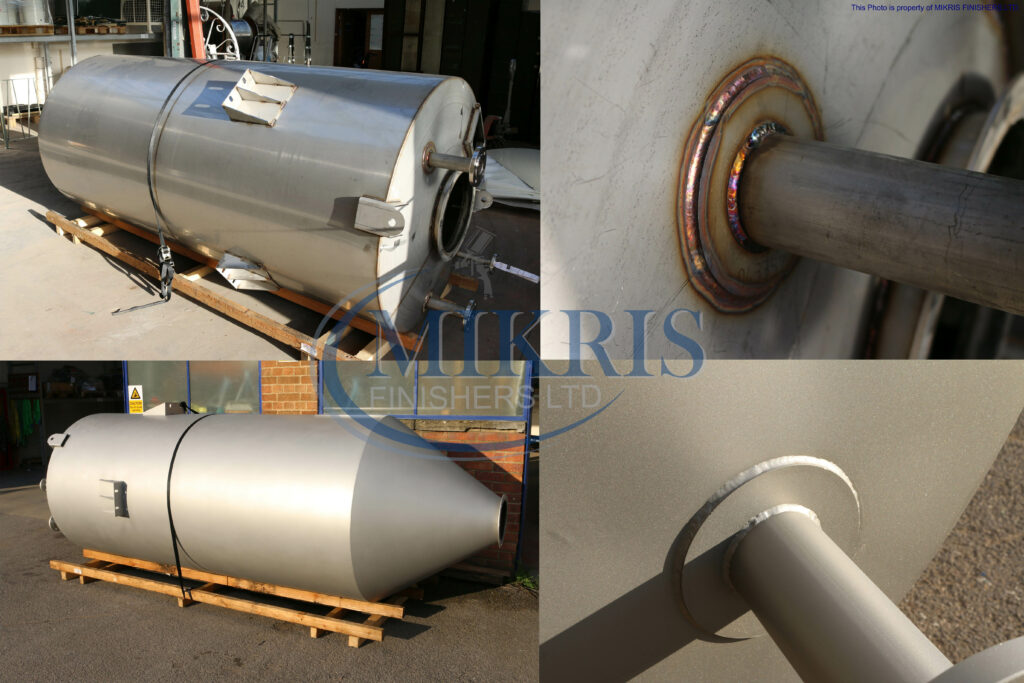 Bead Blasting

Mikris can offer bead blasting with "150/250" Glass Bead, unlike some other blasting companies that use fine grit, Mikris uses Glass Bead to provide a better finish with a even satin finish all over.
We also have different grades of Glass Bead avalable. For more infomation please get in touch today.
Bead blasting is commonly used to remove weld discolourisation on Stainless Steel and give a uniform finish
Blast profiles
Mikris has a wide range of blasting grit avalable from corse chilled iron to fine alumium oxide to suite any project no matter how big or small. we can achieve a blast profile from 5 microns to over 100 microns
Our normal industrial blasting grit for powder coating is 60 grade white alumium oxide, this grit provides us with a blast profile of around 30-45 microns that provides the perfect start to any industrial powder coating.