Industrial Powder coatings by Mikris Finishers.
Why use mikris for your Powder Coating?
Well the answer is simple we don't do powder coating like any other, we do the very important preparation to the substrate before its coated with a top quality powder to make sure you end up with the best possible finish on your project.
What is Powder Coating?
Powder Coating is a robust and durable industrial coating, used by most manufacturers to protect and preserve their products or consumers to protect there assets, from framework to bearing housings. 
Remember powder coating is only as good as it's preparation. Unfortunately there are a lot of examples of powder coated material out there that has not had the correct preparation prior to coating. We have lots of people come to us and say, "i don't want it powder coated it falls off". We say, "you obviously haven't had it done by us".
At Mikris we make sure your project has been meticulously prepared prior to the application of the top quality powder coating. This will give you a long lasting finish that will look good for years to come without it popping off around the bolt holes.
It's what our reputation is built on and what Mikris Finishers specialises in!
How Mikris can help you
Mikris has a large oven at 3m x 3m x 7m to accommodate the largest of industrial needs.
We use only the best powders in the business to give you the best finish possible, we use the latest techniques and technologies from our highly skilled and motivated staff to give your items the best protection possible.
Mikris can also provide consultations on your specification to make sure that your items are given the best chance out in the field for years to come.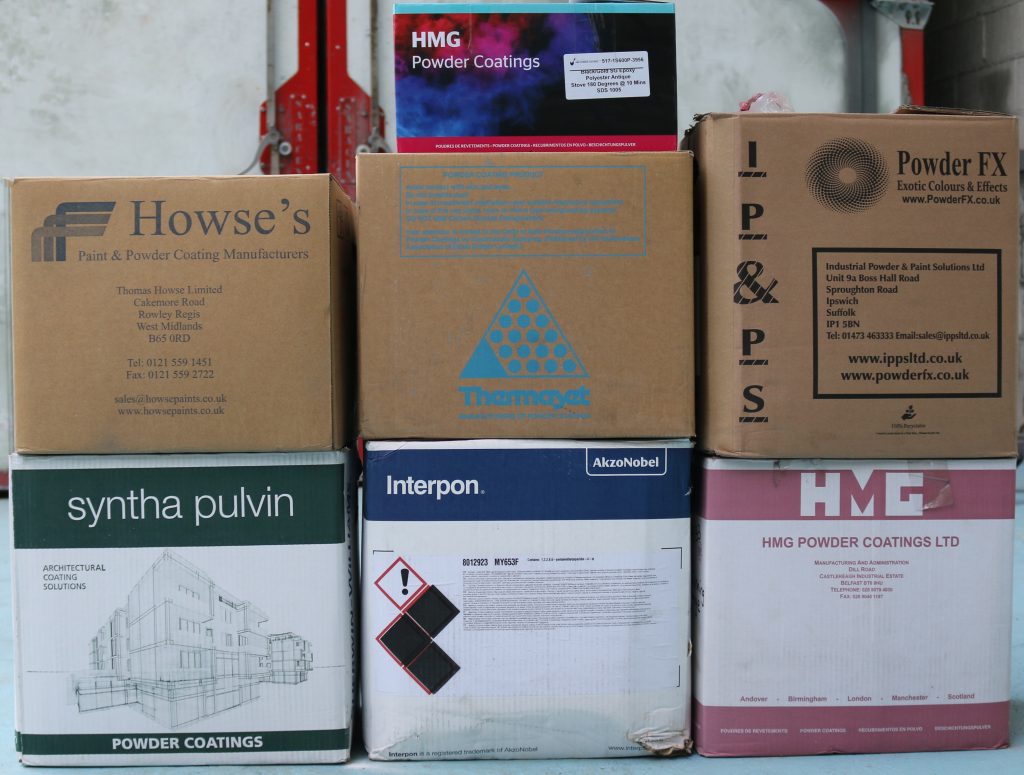 Manufacturer's we stock with links
Mikris uses many powder suppliers please see links below to find out more
Colors and Finishes
Mikris has over 750 powders in stock, which ranges from custom colours, RAL Classic's to British Standards. We also have a select few Pantones in stock. 
We have Gloss, Semi-Gloss and Matt in most colours
Fine and Course Texture, Leatherette and Hammer finishes available in Various colours.
We also stock a range or powder primers which have a variety of uses from Zinc primers to High Build & High Flow primers for the perfect finish.