Why do we say coatings instead of paint?
The short answer, it all depends what you want coated, what you are going to use it for and last but definitely not least, what environment is it going to be in. e.g. indoors, outdoors, under water, or in a harsh environment?"  
Before we can answer that, we would need to discuss your individual needs. We can then use our vast experience to advise you and offer you a solution.
For example does it need to be primed before it is painted/powder coated? Does it require any specialist preparation?
Powder coating
Powder Coating is a robust and durable industrial coating, used by most manufacturers to protect and preserve their products or consumers to protect there assets, from framework to bearing housings. 
Remember powder coating is only as good as it's preparation. Unfortunately there are a lot of examples of powder coated material out there that has not had the correct preparation prior to coating. How many pieces of garden furniture have you bought from the chain stores that is rusting or flaking off after just one year in the garden? At Mikris Finishers Ltd we make sure your project has been maticulously prepared and protective coating applied prior to our powder coating. This will give you a long lasting finish that will look good for years to come. Its what our reputation is built on and what Mikris Finishers specialise in!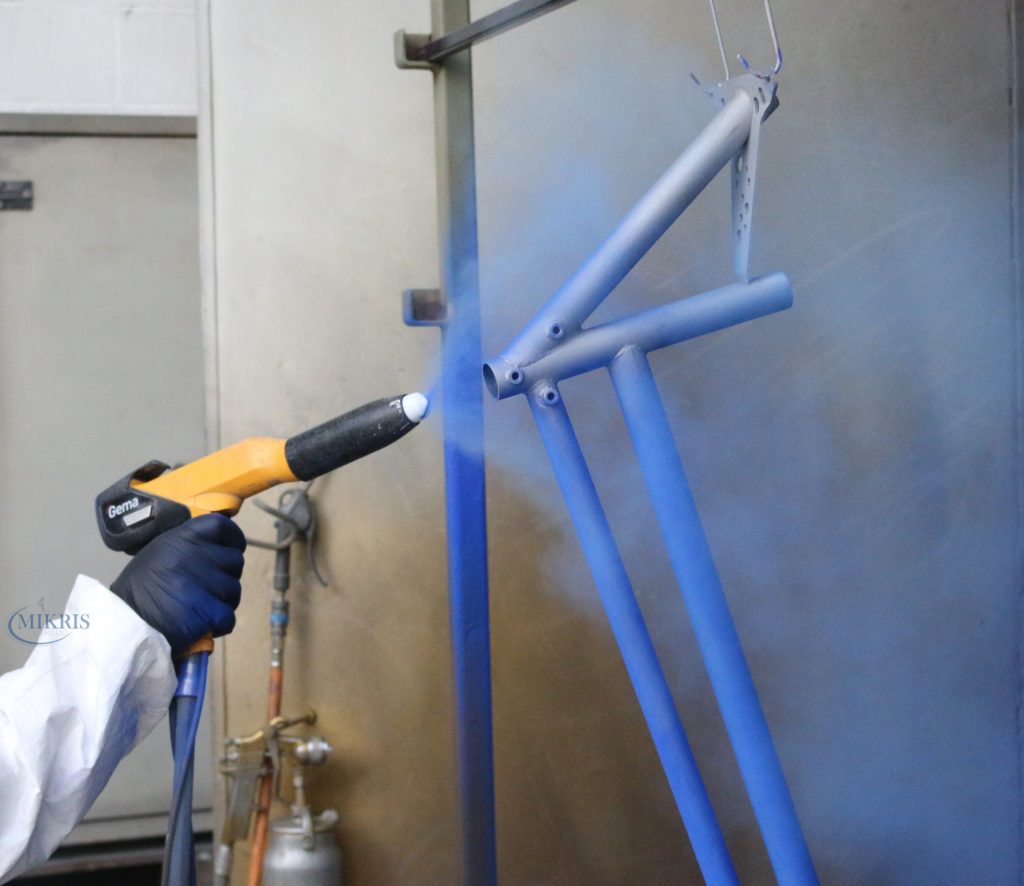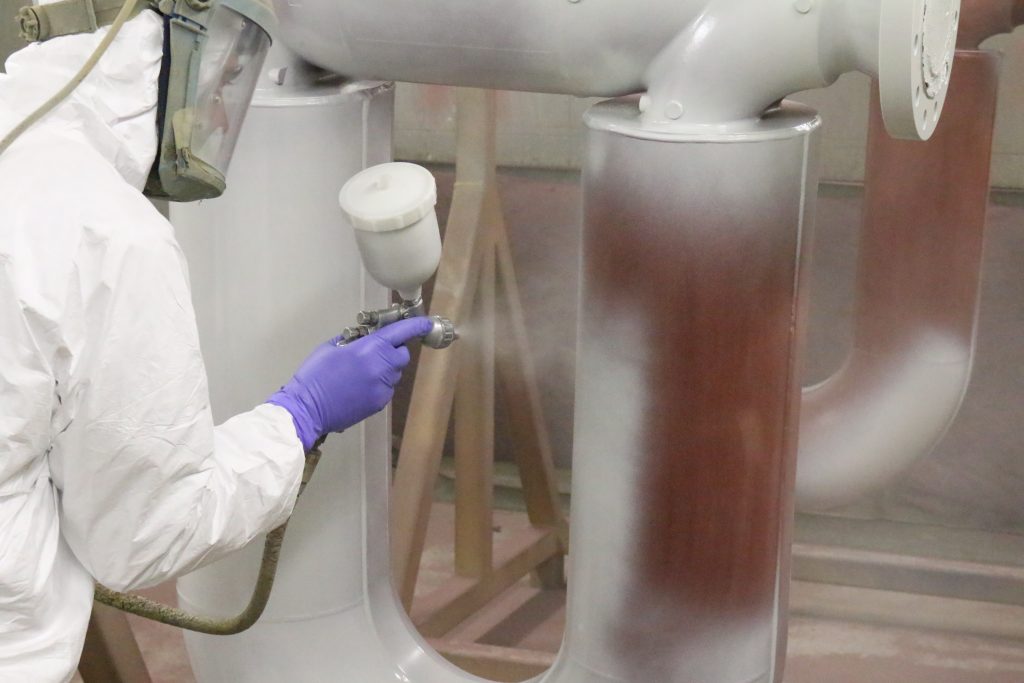 Protective & Marine coatings
Protective coatings can be anything from a zinc rich coating to a subsea paint designed to withstand the harshest of environments for many years. Mikris Finishers Ltd have the skills and know how to use the perfect protective coating for your project.
Mikris Finishers Ltd in Stonehouse have an on-site NACE Certified Coating Inspector Level 3.
Professional Spray painting
We can use many different types of paint i.e. Two Pack, single pack, cellulose, base coat and lacquers.
We will advise which is best for your project to achieve the finish that you want on that special item you have been working on.
The choice of colours and finishes possible with wet paint is much greater than that in powder. Mikris has very close working relationships with many of the local and national paint suppliers so we can get that perfect colour for your project.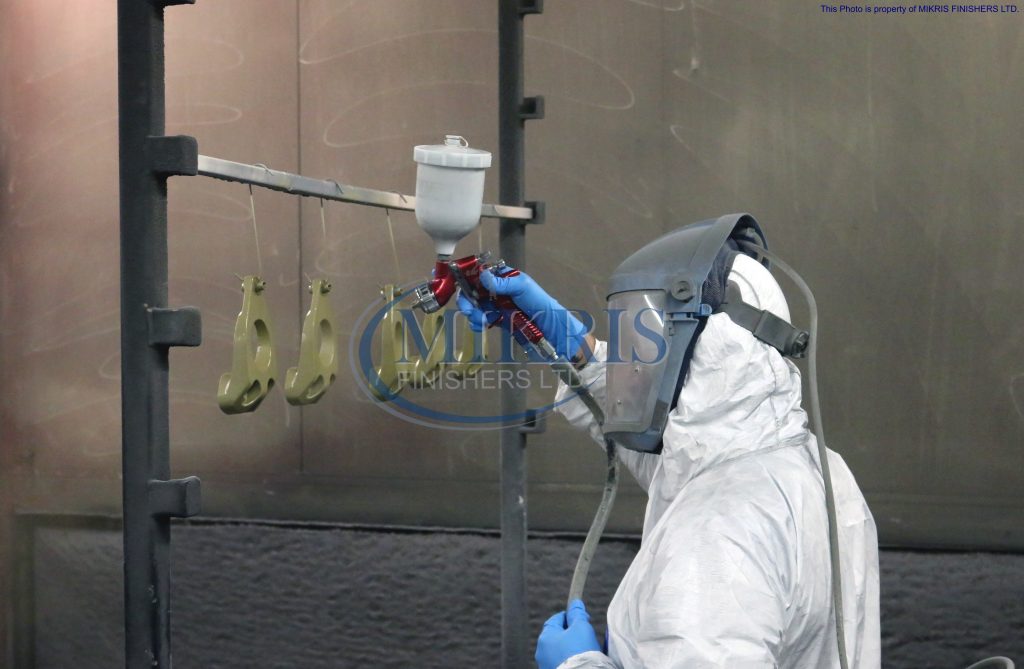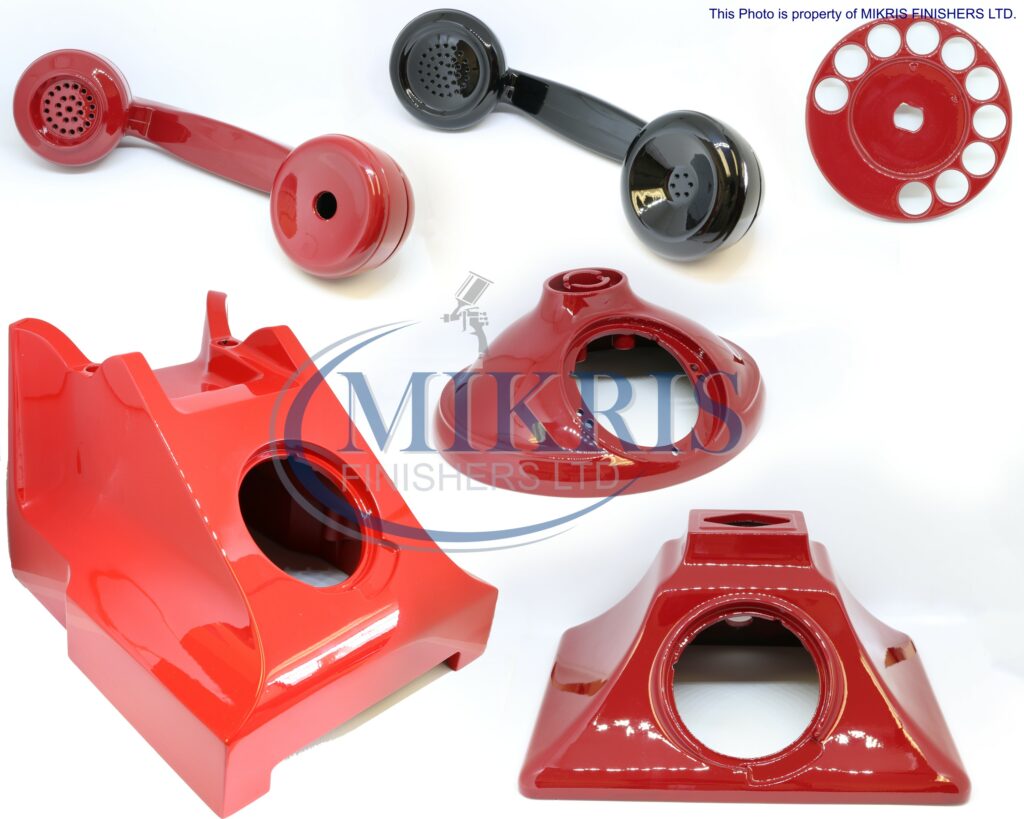 Plastic/Composit Painting
 PVCu, ABS, GRP, polythene, acrylics, polycarbonate, polyethylene and polypropylene, fibreglass, carbon fibre or any epoxy / polyester based composite.
The coating used chemically bonds to the substrate to form a permanently bonded UV stable coating
Stove Enamelling
This is a wet paint that is baked in the oven and comes out fully cured.
The paint that was used for this process in the past used a lot of substances that have since been removed for health and environmental reasons following EU and Government directives. We firmly believe the modern paints developed to replace them is substandard and definately not as good as Mikris Finishers powder coating methods. However if you still prefer to have your product stove enamelled we can still do that for you if that is what you want.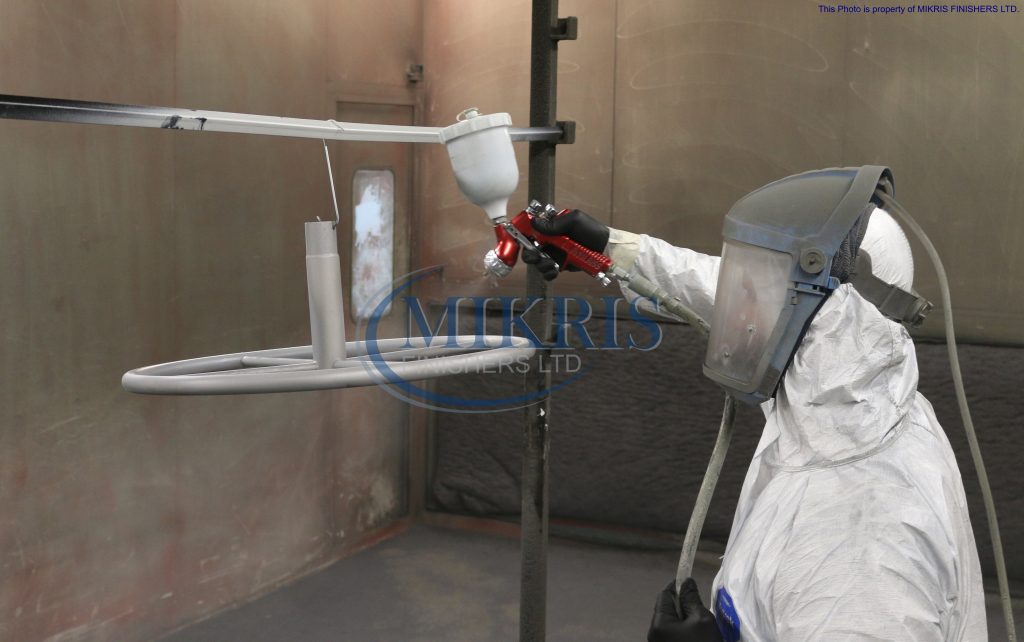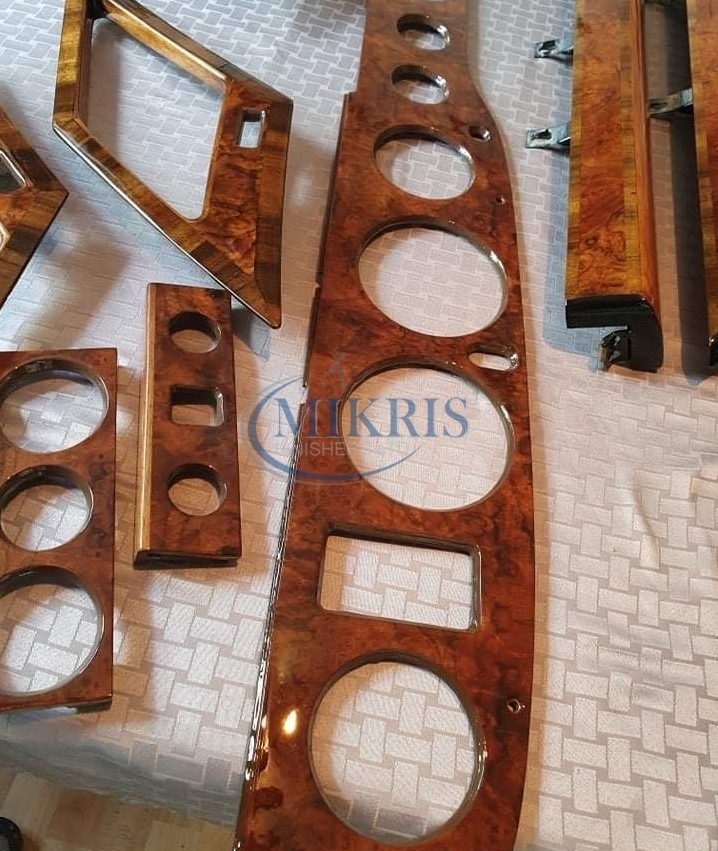 Wood/MDF
 Stain or dye, clear lacquer or just paint in a colour and finish of you choice. If the wood is to be painted you can decide if you want to keep the grain effect or have it removed.
Other Coatings
if you can't find what you are looking for, the likelihood is that we can do it and source the materials for you to get the job done.
To name but a few: Conductive, soft feel, suede effect, reflective, crinkle and heat resistant.