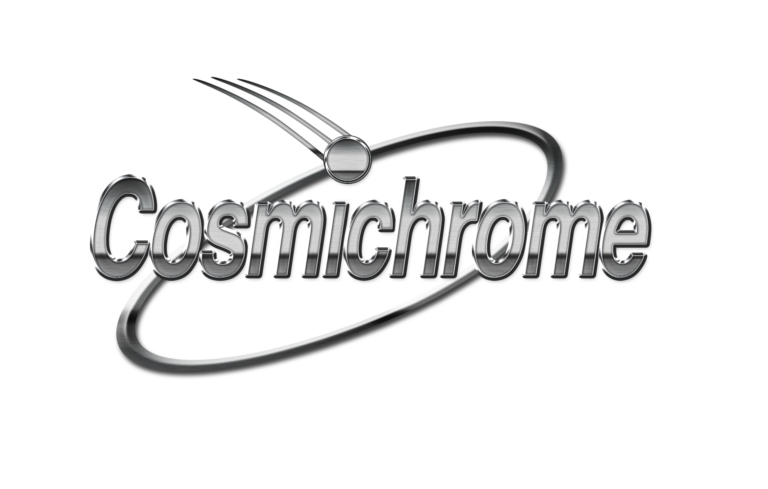 CHROME LIKE NO OTHER !
Mikris has teamed up with Cosmichrome to bring you the ultimate in spray chrome effects
Cosmichrome is a versitile silver nitrate paint based process. It is a cost effective alternative to chroming and nickel plating solutions for most applications. It has a durable and hard wearing paint finish, similar to that on your classic car.

It can be used on any sprayable substrait for example; aluminium, plastic, stainless steel, carbon steel, modeling clay, wood and many many more. To acheive a mirror like finish on your project, get in touch for a quote.

If there is any doubt or question please get in touch and we will be more than happy to help.
If you get your Cosmichrome applyed by Mikris you will get all the benifits of over 50 years of experience of corrosion removal, corrosion prevention and surface preparation. Which is at the heart of what we do.
We all know the job is only as good as the
preparation. This is how we consistantly get our superior quality of finish on your project.
We are consantly updating our gallerys to include our latest work. Just use the search on our gallery to find all of our cosmichrome projects. 

Cosmichrome are the market leaders in spray chroming materials and applicator technology. Our highly trained and experienced staff, coupled with our competitive prices, makes it the only option for your chroming requierments!